[adsense:200×200:1:1]
How do you drive people to your pages? Many of my readers are not bloggers trying to monetize their sites, rather, they are technical or professional people who have a voice worth hearing. But too often, without the right tools, the great content being written is getting overlooked, mainly from a lack of targeting to their niche.
Yesterday I discussed some of the ways you can make money from blogging, but the critical question still remains, how do you get people to visit the pages or posts that you write? Here are six ways…
1. Great Content
I'm sorry to say it, but this one is true, if you don't provide visitors with great, thought provoking content, why would they come back? If you love writing and are good at it, that's a bonus, if you're not, check out one of my favorite sites, CopyBlogger for tips on how to write great content that will get you noticed.
There is an art to writing content that is readable, searchable and draws visitors into the site:
Use Headings,
Use Bulleted Lists,
Use keywords regularly,
selectively bold or emphasize keywords, and
Include images in the body of your post.
For more tips head to this post at CopyBlogger, among others over there.
2. Tracking Tools
There are lots of great web statistics tracking tools out there, some of my favorites include Google Analytics, clicktale, sitemeter, and blogtracker. Now you may be wondering what this has to do with driving more readers to your website? If you can track what people are clicking on in search engines, or back links to other pages, you'll be able to tailor you website to meeting a demand for that content. For instance, if I'm getting 50 clicks a week on a post I wrote months ago on Innovative Playground Design and I haven't written anything on it since then, well, its probably time to write a related post. By doing this, I am increasing my market share of web articles on the topic: When people search Google for any related search words, you want your site to appear at the top of the search results page. By tracking how people are arriving at your site, you can reach this objective easier.
[adsense:468×60:1:3]
3. Great Layout
Take a look around the top blogs, and there's one thing you'll notice. They all have customized layouts, some have probably paid big bucks for the web design, but really you don't need to do that. Rather, focus on a clean, easily navigable layout, keep the bling to a minimum and see the layout as a work in progress. You can always tweak something slightly to increase user interaction. Depending on the blog tools you are using, you may be locked into a certain style of layout, (unless you do pay the big bucks!) but typically you'll be able to find or modify an existing free layout enough to stand out from the crowd. Even with the new blogger beta tool, you can interactively change the colors in any of the supplied templates with the click of a button.
4. Social Networking
Some people say that having great content is all you need, but really you need to get that content out there for people to see, particularly people with the same interests as you. Del.icio.us, Stumbleupon, Technorati and digg are example of sites that you can submit your content to and be part of a network of readers. There are social networking sites for every niche, and there are even blogs that are dedicated to tracking what's new in the world of social networking. So how do you use these sites? well usually you can get a browser toolbar or widget to help with the submission. As with all areas of the web, there are etiquette rules for how you use these sites, and self promotion is allowed, but only respected as part of general use of the network. Of all the sites, I think Stumbleupon is the most interesting as people can promote sites they like via a toolbar they download. If you are bored, or have a few minutes, you can stumble onto sites that others recommend at the click of a button. If you like it, give it a thumbs up, (also on the toolbar), or you can submit a review of it to your page on stumbleupon. If you don't like it, give it a thumbs down, and you are less likely to get served up similar content in the future.
5. Links From Great Content
Getting links from other blogs in the same niche as you is critical. Having other sites linking to your content is a sure fire way to get readers from that blog, as well as increasing the likelihood of the search engines picking up the importance of the content (see point six). Do you have a network of blogs that you regularly read and comment on? These are likely to be the best people to point to your great content. You never know, they may just promote it for you.
6. Search Engine Optimization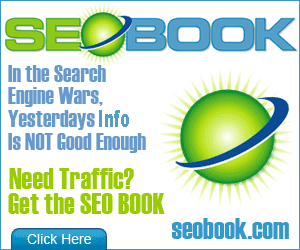 At the heart of all of these tips is Search Engine Optimization, (SEO). Now this is just a short post touching on several key ideas, so I don't have the space to talk more about SEO.
So what is SEO? SEO is the process of tweaking your layout, content, links, backlinks, keywords, headings, metatags and many other parts of a blog, to make your site stand out above the rest.
How does it work? Essentially it makes your site and content more easily readable for the likes of Google and tells Google that your's is a site of authority on a topic. Remember, a site has to be readable by both humans and the google-bot!
There is so much to learn about SEO, and it is not without controversy. Some of the people I most respect in the professional blogging realm are the best at it, and not ashamed to say that in part there is a formula, and if you do it right, you will get top rankings, and people will come to your site.
Finally, I'd like to point you to one of the most helpful books on SEO, available as an ebook, that is updated regularly to ensure that the information contained in it is current and relevant to today's Search Engine filtering. Aaron Wall's SEO Book is a great source of information, and his blog offers many free tips and tricks to his readers.
These are just some of the things I've learnt in the past two years of real blogging, and depending on what you want to get from the experience, you may choose to use a couple of them, or all of them. Personally, the small amount of money that I make from blogging is just a bonus, I'd love to earn more, but the effort required to get the right sites set up seems out of my reach at this stage. I'm content to be able to write articles on topics that interest me, and have a community of readers enjoy what I write.
Technorati Tags: Business, Internet, Marketing, Blogs, SEO, Feeds, Social networking, Google Analytics, Blogging
And of course another way to get people to read your content is to give them and opportunity to subscribe to a regular update of you website. You can subscribe to "Urban Workbench – Life Sustaining Designs" by Email or grab updates in your feed reader of choice.