The idea that there is a best time of the day to do your creative work is fascinating. This graphic shows that among great thinkers, writers and artists, there is no common pattern. When are you most creative?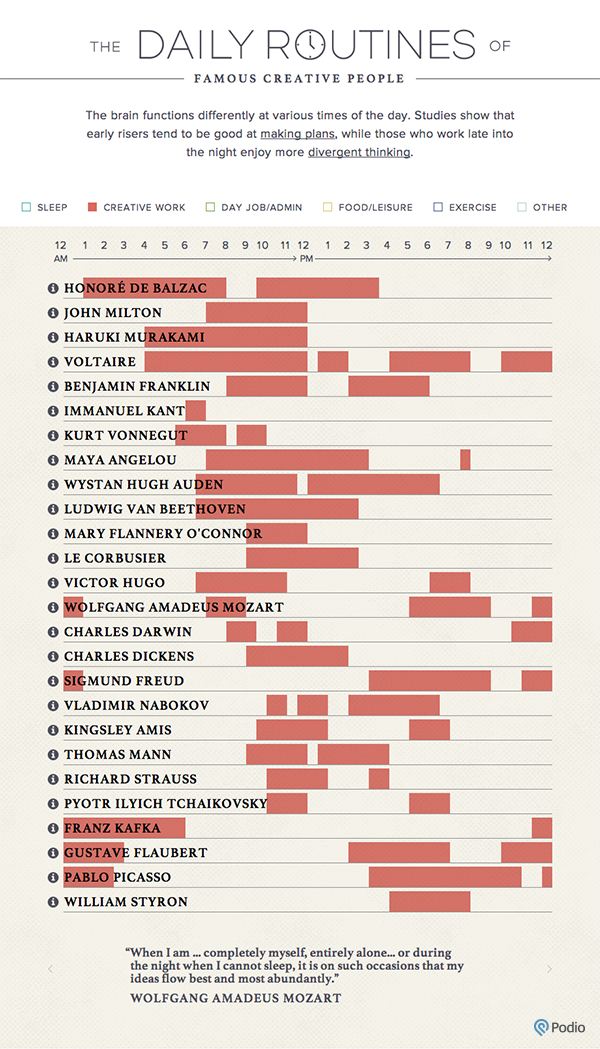 Keen to develop better work habits? Discover how some of the world's greatest minds scheduled creative work into their daily routines.
Click image to see the interactive version (via Podio).